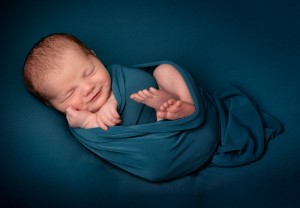 Austin—The Texas Freedom Caucus praised the draft U.S. Supreme Court decision overturning Roe v. Wade and strongly condemned the judicial intimidation and vandalism that has ensued in the wake of the leak, including the theft of the tabernacle at St. Bartholomew the Apostle Catholic Church in Katy, Texas. The Caucus also committed to working with law enforcement to hold accountable to the fullest extent of the law abortion funds that violate Texas law by providing financial assistance for abortions.
"The leaking itself is a terrible ethical violation," said Rep. Mayes Middleton, Chairman of the Caucus. "The opinion, though, is outstanding. If it stands, it overturns one of the worst decisions ever issued by the Court, both in its effect and its rationale. The era of made-up Constitutional rights and legislating from the bench is set to be relegated to the dustbin of history, and Texas is fully prepared to deal with a post-Roe world. Babies will be fully protected under Texas law under the pre-Roe statutes still on the books and through the several laws passed by the Legislature in anticipation of Roe's overturning. Doctors who perform abortions in Texas will be in violation of Texas law and will be prosecuted, subject to civil penalties, and lose their medical license."
Rep. Matt Schaefer, Vice-Chair of the Caucus, said: "The Supreme Court is an institution that is meant to operate free from outside pressure. They tell us what the law is, not what it should be. The targeting of justices at their homes, which has led to at least one justice to flee to an undisclosed location, is a deeply concerning effect of this intimidation. This is unsustainable and will eventually lead to societal ruin if left unchecked. Similarly, the Catholic Church has been unwavering in its condemnation of abortion, and in response to the leaked opinion, leftist groups pledged on social media to disrupt church services in retaliation. We obviously don't know who stole the tabernacle at St. Bartholomew's, but we suspect it's related the left's call to illegal action. We won't tolerate these mafia-level intimidation tactics in Texas and we hope anyone who participates in it is held accountable."
Rep. Briscoe Cain, drafter of the Texas Heartbeat Act, said: "Planned Parenthood, in conjunction with several other organizations and companies, have pledged to fund abortions for Texans in other states in direct violation of Texas law. Regardless of whether Roe v. Wade is overturned, we will hold these abortion funds accountable. Even under Roe and Casey, there is no constitutional right to fund someone else's abortion, and these companies should be on notice."
The Texas Freedom Caucus's mission is to amplify the voice of liberty-minded, grassroots Texans who want bold action to protect life, strengthen families, defend the U.S. and Texas Bills of Rights, restrain government, and revitalize personal and economic freedoms in the State of Texas.
---